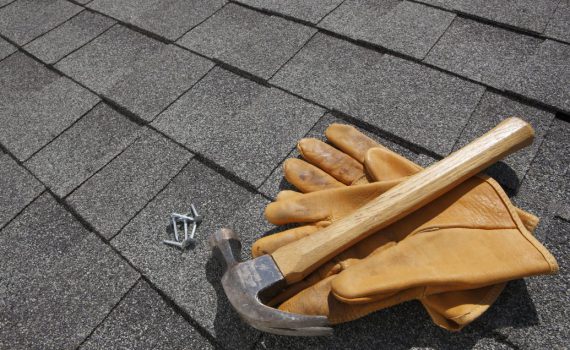 Your Neighborhoodz LLC is a local roofing and exterior restoration company in San Antonio, Texas. We service both residential and commercial clients. We have extensive experience in assisting clients with insurance claims throughout the Greater San Antonio metropolitan area. We specialize in roofing, seamless gutters, and fencing.
Our goal is to contact you within 48-72 hours to schedule your initial appointment. Our account managers set appointments between 11am – 5pm, Monday-Friday. To facilitate scheduling, we ask clients to advise us of specific times or days that work best with their schedule.
To optimize efficiency and continue to improve the customer experience, we utilize operational systems such as Contractingtoolz, Go Get Quality, Lead Now, and many more. Contractingtoolz is a Customer Relationship Management System software that provides our account managers live access to project information on-the-go. Go Get Quality is an internal survey system that allows our clients to offer ideas and specific feedback.
Below, we have included some general information you might find helpful. This information is for reference only, and is subject to change.
YOUR NEIGHBORHOODZ PERSONNEL ROLES
Office Manager: 210.262.2678 
Facilitate day-to-day calls. 
Order project materials. 
Schedule projects.
Project status updates are communicated to customers each Friday.
Account Manager: 
Define the scope of work and prepare project contract.
Obtain customer approval.
Collect down payment.
Upload all project-related materials into the internal system.
Submit the project for managerial review.
Answer any questions or concerns related to the scope of work or change orders.
Perform inspection upon completion of work and create punch list, if needed. 
Obtain customer approval.
Collect final payment.
Contractor Foreman:
Execute approved scope of work.
Maintain a neat and organized jobsite.
Perform inspection.
***Please note that scope of work questions or change orders should be directed to your account manager, and scheduling questions to the office manager.***
YOUR NEIGHBORHOODZ PROCESS
Define the scope of work and ALL product selections.
Customer signature of project contract.
Collect down payment.
Managerial approval of project contract. (3-5 business days)
Submit project to Office Manager. At this point, a project is in the queue awaiting ordering and scheduling.
The timeframe varies depending on the daily forecast, extreme weather, supply and demand, and complexity of facilitating multiple trades.
Order materials and coordinate project schedule.
Project status updates are communicated to customers each Friday.
Execution of scope of work.
Inspection and punch list, if needed.
Final approval and payment.
Just a few tips. Property repairs and construction invariably cause vibrations to structures when work is performed. Pictures, knickknacks, and light covers should be secured and/or removed. Keep yards cut and clear of debris. Potted plants and other personal items should be moved away from work areas, allowing for full access to jobsites. Please make any necessary arrangements for your pets. 
Thanks for taking the time to read this blog. We look forward to helping you.